Marc Cantlin II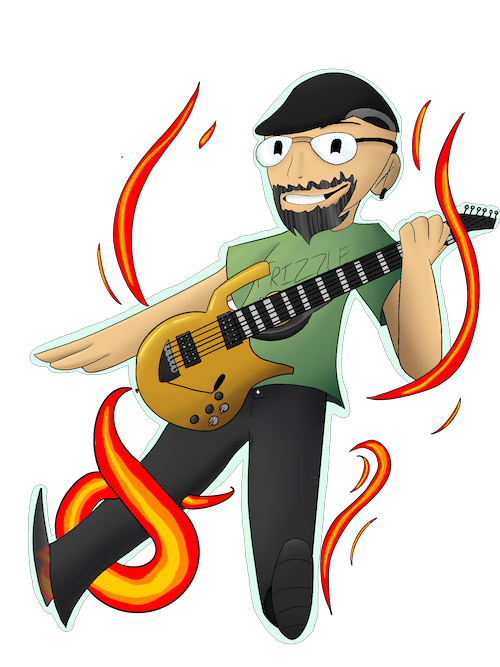 Marc has been making music since 1986. Originally a trumpet player, he has been largely focused on the guitar since the age of 15. Having met the inimitable 5-track in his teens, the two formed and played strange, beautiful, original music in a band called Bruce. Bruce had two lives, first as a trio, and later as a quintet. Much of that music can be found in various corners of the internet if you know where to look. 5 and Marc also founded Cosmic Primitive Records initially as a vehicle for their own musical meanderings, but included other like minded artists as time went on.
Marc also played as a founding member of The Funky Miracle, a Meters cover band in central Vermont for many years. He has performed with the Dartmouth Gospel Choir on several occasions, and a few other projects headed by the choir director Walter Cunningham. When 5-track relocated to the West coast, he would occasionally travel and record albums with him. Marc Cantlin and Underground Weather recorded GUSTY WINDS may exist, and later with The Walking Faces DUST STORMS may exist. There was also a self recorded album called Spleek-O-Matic SPEAKS!!! Most of these recordings are experiments in extreme improv. These albums can be found on bandcamp at the Cosmic Primitive Records site.
After spending some time going to college for computer engineering and building a corporate career, Marc has returned to recording. With the start of the covid quarantine in 2020, the desire to release an album of new music was realized and the EP Quarantine has been released as of 2021-Feb-02. Check it out now on a music streaming service of your liking.
---
marccantlin.com | home | words